YouGov Eurotrack data shows that the public value trade and counter-terrorism cooperation over the rights of Brits living in the EU post-Brexit
Writing in the Guardian today, Jane Golding of pressure group British in Europe criticising what she sees as the government's failure to stand up for the rights of Brits living in Europe after Brexit.
Unfortunately for those Britons who currently reside in the rest of the EU, data from YouGov's latest Eurotrack (conducted in late July) shows that only one in five Brits back on the mainland see the safeguarding of such rights as a top priority for the UK's Brexit negotiating team.
Given a list of nine options, and allowed to choose up to three, 20% say that protecting the rights of UK citizens living in the EU should be one of the UK's key concerns for the Brexit negotiations.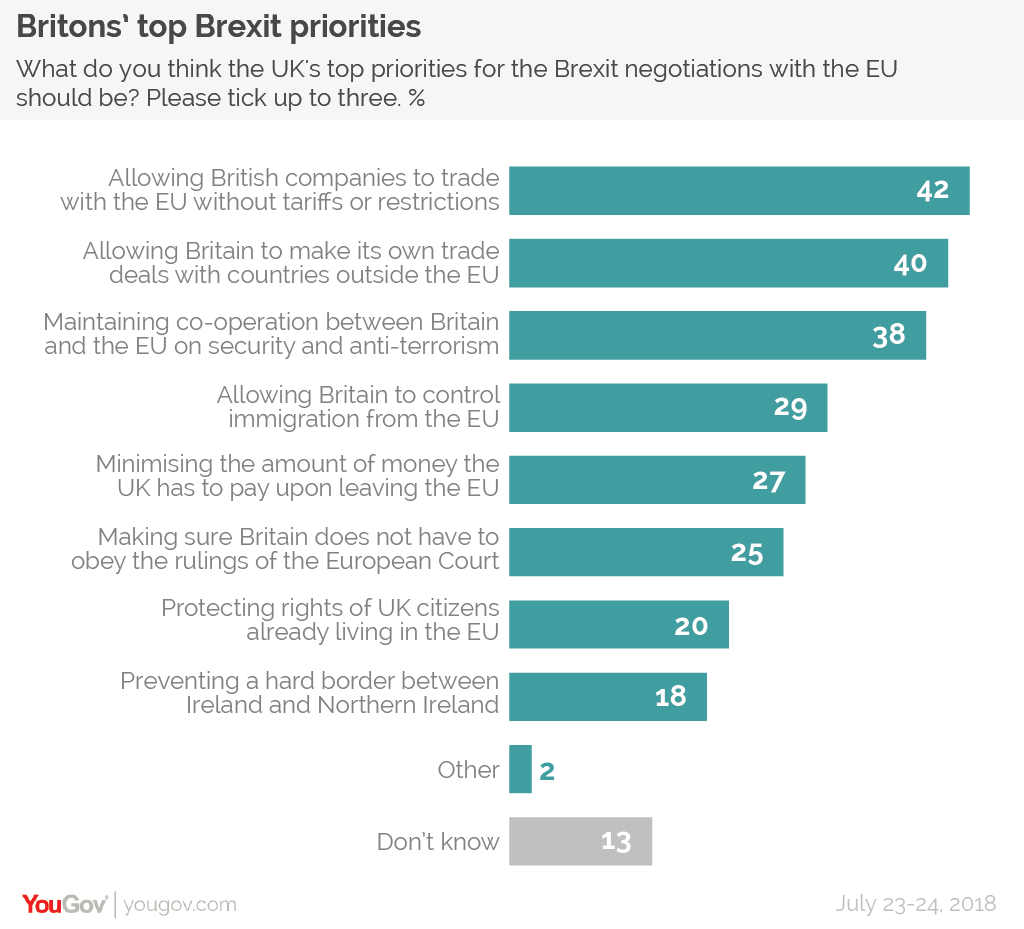 This makes protecting the rights of UK citizens in the EU seventh out of nine, ahead of only "preventing a hard border between Ireland and Northern Ireland" on 18% and "other" on 2%.
By contrast, topping the list are getting tariff-free trade for British companies (42%), allowing Britain to do its own trade deals with non-EU nations (40%) and maintaining co-operation between Britain and the EU on security and counter-terrorism (38%).
Leave voters in particular don't see the rights of Britons abroad as a top priority. While 31% of Remain voters said it should be a key negotiating issue among those who voted for Brexit this figure stands at only 8%.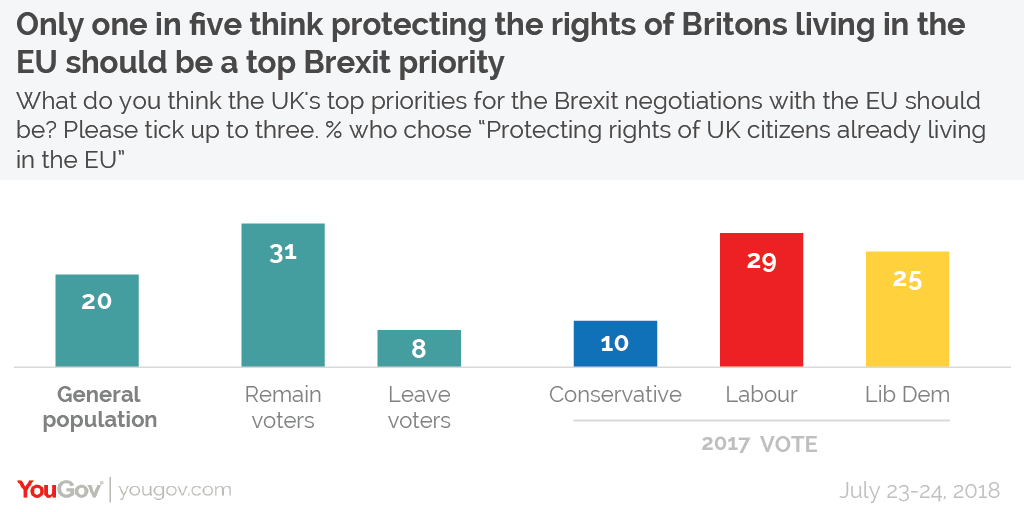 In a mirror survey conducted in European nations, Europeans are only somewhat more concerned about protecting the rights of their own nationals living in the UK post-Brexit. In Germany 27% said it should be a top priority for the EU negotiating team (making it fifth from a list of eight), while in France 25% said the same (making it their fourth most important priority).
As with Britons, Europeans are consistently more concerned with maintaining counter-terrorism links (35% of Germans and French, placing second and third respectively), but also "ensuring the UK pays what it owes upon leaving" and "making sure Britain does not get the rights of EU membership without being a member".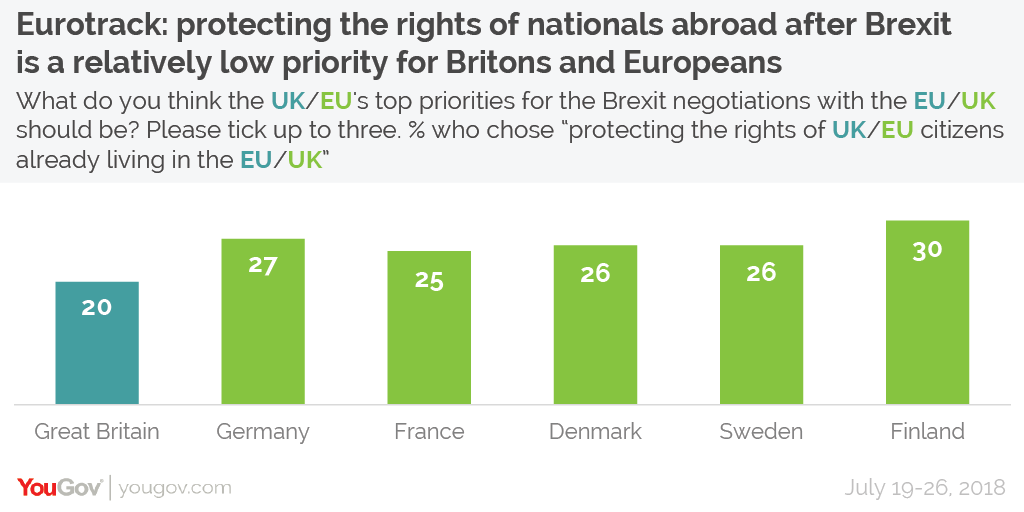 Photo: Getty
See the detailed UK results here and the Eurotrack results here